Past Events
Half page Vertical PJ Shalom Baby Family Fun Day ad 2022

---
Membership Meeting 2022
The annual membership meeting was held June 8 remotely on Zoom. Co-Presidents Marjorie Drucker and Burton Levine updated the membership on the state of the organization.
---
Grand Avenue "Grand" Opening
A ribbon cutting ceremony was held on Monday May 9 to celebrate the release of Walk New Haven's latest walking tour booklet focusing on the history of Grand Avenue. Below is a video from NBC CT about the event, which features interviews with JHSGNH Treasurer Harold Miller and Rhoda Zahler Samuel of the Ethnic Heritage Center.
Additional news coverage from New Haven Independent, WTNH, and Fox 61.
Harold Miller, Marjorie Drucker, Michael Dimenstein, Rabbi Brockman attending the event.
Ribbon Cutting by the EHC Walk New Haven Committee.
Legend of the Deli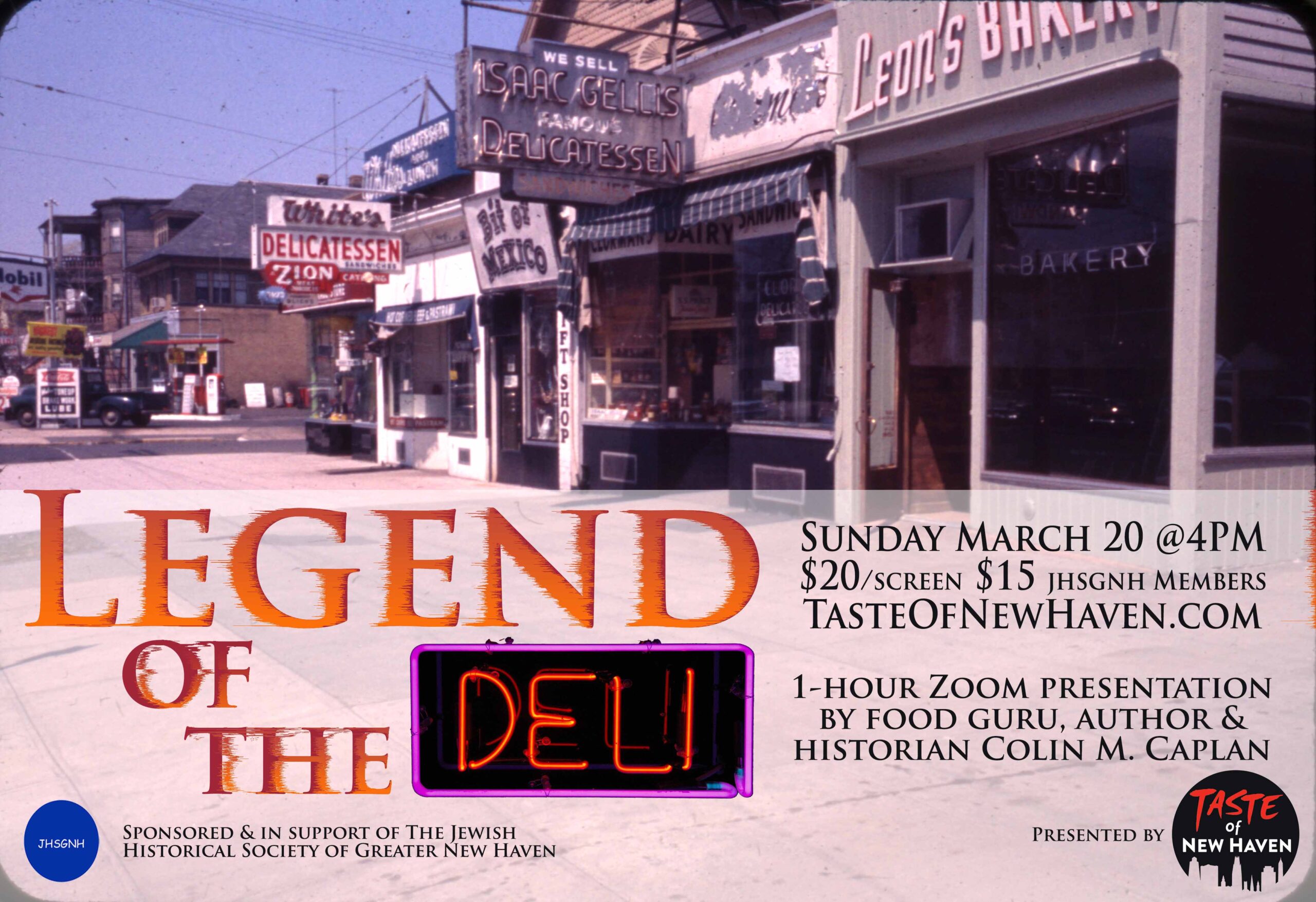 View a recording of this event here.
---
Jewish Museum NYC Event
Virtual Program at the Jewish Museum New York City Thursday, February 10, 2022 7:00 pm
Free and Open to JHSGNH Members Only
"Afterlives: Recovering The Lost Stories of Looted Art"
This exhibition traces the fascinating timelines of individual objects as they passed through hands and sites before, during and after World War II, bringing forward their myriad stories. (as noted on thejewishmuseum.org)
---
Jewish Family Names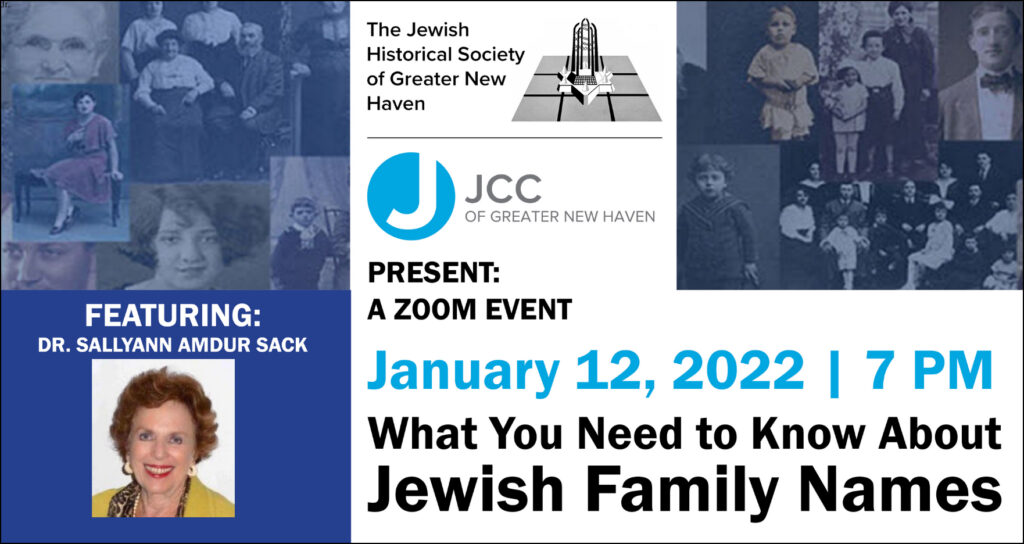 ---
Hanukkah Celebration
Hanukkah goodie bags were prepared by the Program Committee and given to Towers residents during their holiday celebration in early December 2021.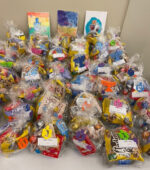 ---
Annual Meeting 2021
The 45th Annual Meeting was great success. Congratulations to our Hall of Fame Honorees Miriam (Mimi) Glenn and Harold Miller.
| | |
| --- | --- |
| Miriam (Mimi) Glenn | Harold Miller |
You can access a recording of the event here and
an article that appeared in the New Haven Independent.
---
The Sweet History of Rugelach
April 25, 2021 4:00-5:00 pm
Free Admission
Click here for more information.
---
Lender's Bagels History
Sunday, March 7, 2021 – 4pm EST
Presented by Taste of New Haven
With Professor & Food Guru, Historian, Author
Colin M. Caplan
Letter from the Lenders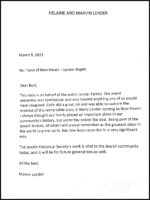 Read the letter from Helaine and Marvin Lender.