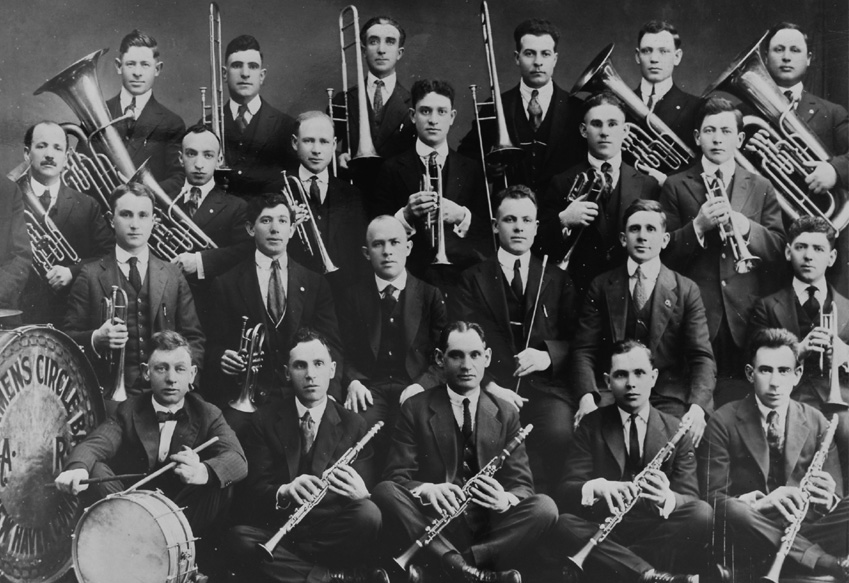 Are you curious about your family's background in New Haven CT? How about the history of New Haven's Jewish neighborhood, synagogues and organizations?
Our archives and archivists help people learn more about Jewish New Haven history as well as general New Haven history. Common questions we regularly research include births, deaths and weddings. Our extensive collection of photographs provides views of New Haven over the past century.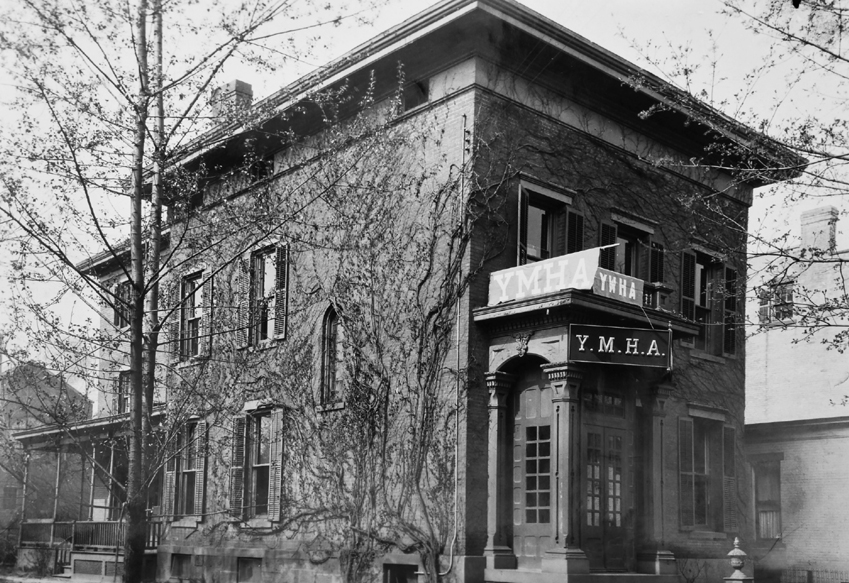 Do you have documents, photos, videos, films or things that illustrate some aspect of Jewish life in New Haven?
Papers and objects that might not seem important to you, may help us fill in gaps in our collections and help us provide a fuller portrait of Jewish life in New Haven over the centuries. Talk with us about donating your material to our collection.
Programs of Interest
Watch this section for upcoming events.
---
Annual Meeting
The 45th Annual Meeting was great success. Congratulations to our Hall of Fame Honorees Miriam(Mimi) Glenn and Harold Miller.
| | |
| --- | --- |
| Miriam (Mimi) Glenn | Harold Miller |

You can read an article that appeared in the New Haven Independent.
---
Photographic History of Jewish New Haven
JHSGNH Photographic History of Jewish New Haven has been presented to many synagogues in Greater New Haven including: Temple Emmanuel, Temple Beth Sholom, Mishkan Israel and B'nai Jacob. Please contact the JHSGNH office if you would like the presentation for your synagogue or organization: (203) 392-6125 or E-mail Us.
An Ethnic History of New Haven
A publication of The Ethnic Heritage Center of New Haven
Click to read or download the PDF document.
Please support us for Giving Tuesday on 11/30/21
---
Lender's Bagels History
Access Passcode: JHSGNH1!
Read the letter from
Helaine and Marvin Lender.
---
YIVO Bruce and Francesca Cernia Slovin Online Museum —
Beba Epstein: The Extraordinary Life of an Ordinary Girl 


The YIVO Institute for Jewish Research launched its landmark YIVO Bruce and Francesca Cernia Slovin Online Museum, available free of charge to the global public at museum.yivo.org. The inaugural interactive exhibition explores East European Jewish life in the 20th and 21st centuries through the true story of one teenage girl. Read more[/one-half-first]
From Our Collections
Interviews with Jewish women who share
their stories of World War II.
---
We thank The Community Foundation for Greater New Haven and Andrew Eder for their financial contributions towards the construction of this website.
---
The Jewish Historical Society is now part of Amazon Smile.  If you are purchasing from Amazon, please consider doing it through the Amazon Smile section of Amazon.  If you choose JHS as an organization to support, we get a small percentage of the money you spend on Amazon.