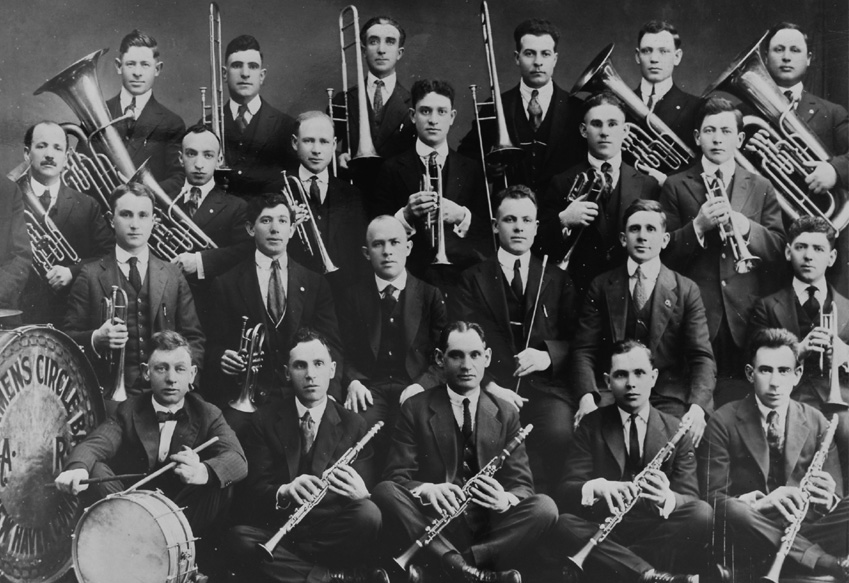 Are you curious about your family's background in New Haven CT? How about the history of New Haven's Jewish neighborhood, synagogues and organizations?
Our archives and archivists help people learn more about Jewish New Haven history as well as general New Haven history. Common questions we regularly research include births, deaths and weddings. Our extensive collection of photographs provides views of New Haven over the past century.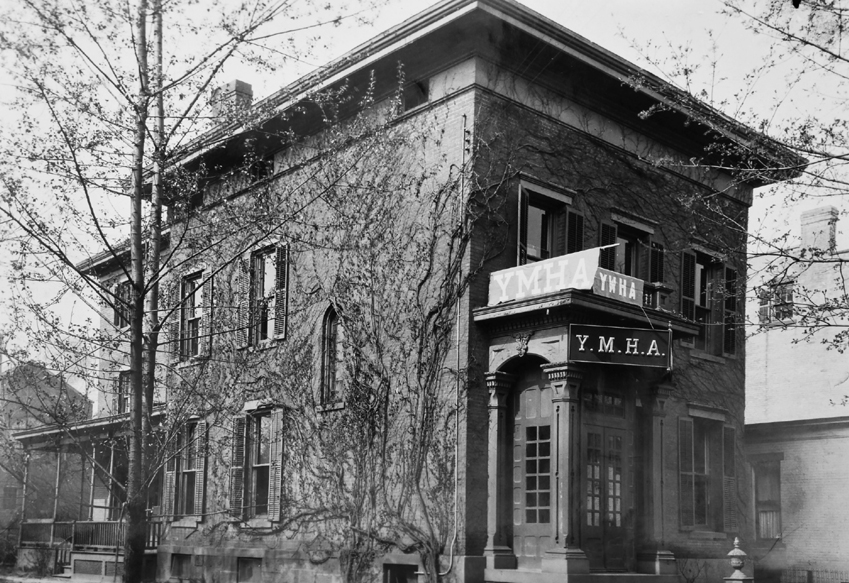 Do you have documents, photos, videos, films or things that illustrate some aspect of Jewish life in New Haven?
Papers and objects that might not seem important to you, may help us fill in gaps in our collections and help us provide a fuller portrait of Jewish life in New Haven over the centuries. Talk with us about donating your material to our collection.
Updates
Stay in the loop, become a member and follow us on Facebook and Instagram!
---
Annual Award Celebration
Robyn Teplitzky
We will host our Annual Award Celebration on Sunday, October 15 honoring Robyn Teplitzky. Purchase tickets for brunch or make a donation in honor of Robyn here.
---
Featured in CFGNH Annual Report
The Community Foundation for Greater New Haven has featured JHSGNH in their Report to Our Community 2022-23. It includes an Atlas Club photograph from our collection and quotes from Past Presidents Marjorie Drucker and Burton Levine. Read it here.
---
In Memoriam: Judith Schiff
We are saddened by the passing of Judith Schiff, a beloved and founding member of the Jewish Historical Society. Most recently Judith was the Director of the Archives, and was a Past President. May her memory be for a blessing.
Please read about her accomplishments and contributions in this New Haven Independent article and this article from the Yale Alumni Magazine.
---
An Ethnic History of New Haven
A publication of The Ethnic Heritage Center of New Haven
Click to read or download the PDF document.
Judaica Project
JHSGNH and the Peter C. Hereld House for Jewish Life at Quinnipiac University are thrilled to present the Judaica Project! Please join us for monthly dialogues on Zoom about Judaica, Jewish art, and what these mean to you. This series is made possible by a generous grant from the Jewish Federation of Greater New Haven.
Follow these links to attend our Judaica Project programs or watch the recordings!
Wednesday 6/28 @ 2 pm: Rabbi Reena Judd's Jewish Boxes
Thursday 7/13 @ 7 pm: Hannah Paperno on Thrifting Judaica
Thursday 8/24 @ 7 PM: Marci Pratt on Crafting Judaica
Thursday 9/14 @ 7 PM: Judaica Show & Tell with Jake
Thursday 10/19 @ 7 PM: Shtetl Baby on Material History
Thursday 11/16 @ 7 PM: Ruth Simon McRae on Textiles and Jewish Art
---
From Our Collections
New Haven Jewish women' stories of World War II.
Click to hear more Oral Histories
---
Photographic History Presentation
JHSGNH's Photographic History of Jewish New Haven has been presented to many synagogues in Greater New Haven including: Temple Emmanuel, Temple Beth Sholom, Mishkan Israel and B'nai Jacob. Please contact us if you would like the presentation for your synagogue or organization: call (203) 392-6125 or email us.
JHS Newsletter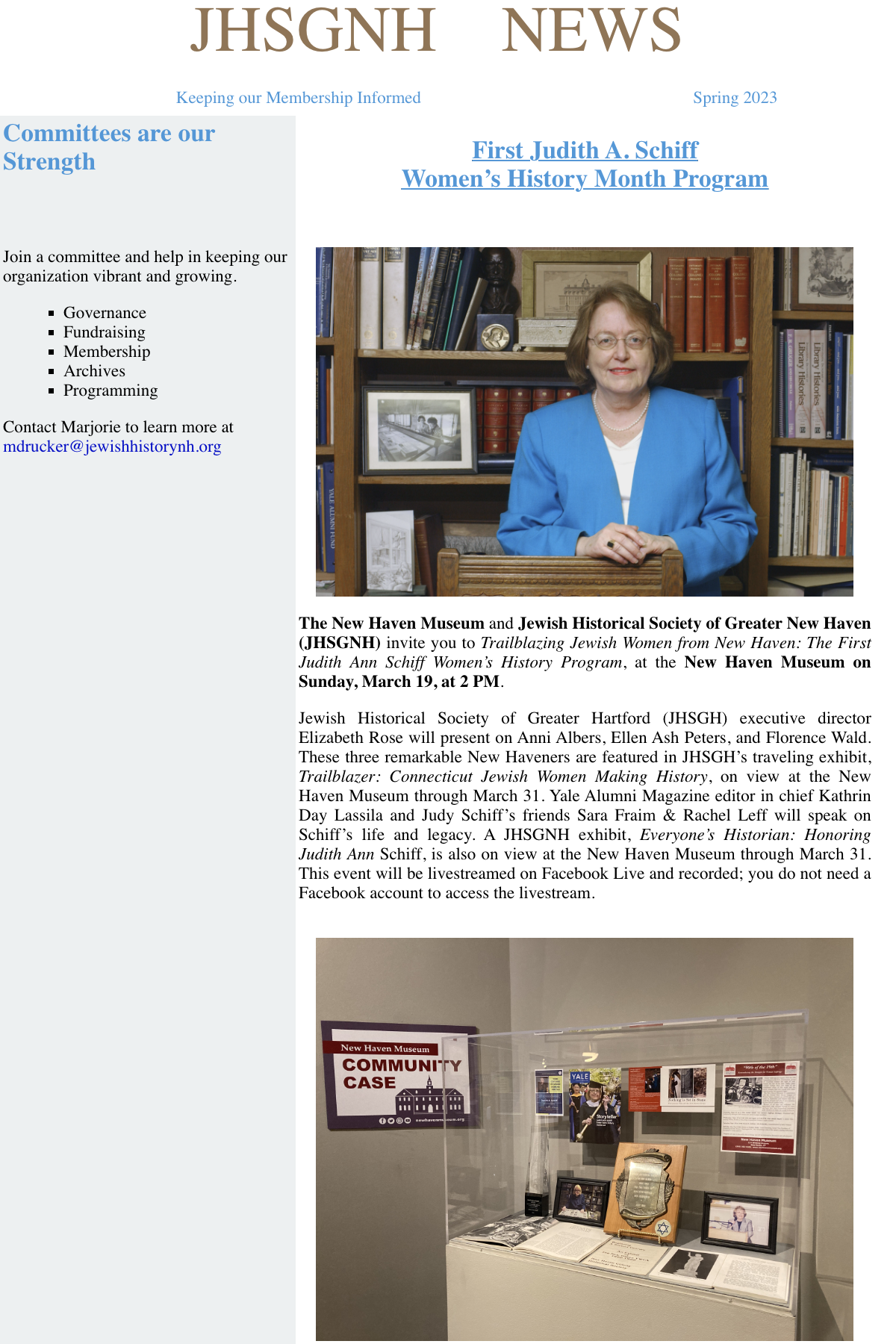 ---
We thank The Community Foundation for Greater New Haven and Andrew Eder for their financial contributions towards the construction of this website.
---